The George. B. Carter Serteens Club of Hawaii accepts donations to help offset the cost of our leadership camps to Serteens.
In the past couple years, we have also begun using the funds to award scholarships to graduating seniors.
All Donations Benefit Students
All the money you donate goes directly to benefiting students in the Serteens Club of Hawaii. The adult sponsors (Serteens Advisors) volunteer their time and do not take any compensation from the club.
The Serteens Club of Hawaii is sponsored by it's parent organization, Honolulu Sertoma.  Honolulu Sertoma is a 501(c)3 organization, and we will provide you a receipt for your cash donation.
Donating Online
We accept donations online via PayPal, which processes our credit card payments.
Please note that when you donate online, you will donate to the Honolulu Sertoma Club, the parent organization for the Serteens Club of Hawaii
On the next screen, you will be asked to enter
The amount you wish to donate
Your credit card information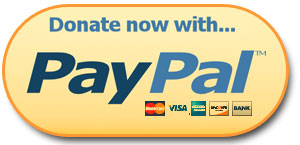 Donate Online Now
After you donate, you will automatically be emailed a receipt for your donation.
If you prefer to donate via check, we welcome that as well
If You Prefer To Donate By Check
Please make checks payable to Honolulu Sertoma Club
Mailing Address:
Honolulu Sertoma Club
2735-A Henry Street
Honolulu, HI 96817-1142